Debonair Diljit has set milestones in whatever field he has stepped in. Class apart performances, Charismatic personality and humble behavior make him the darling of the masses. After his recently released song, G.O.A.T has broken records and is trending number 1 we bring to you his top 5 Great of all times Moments.
Filmfare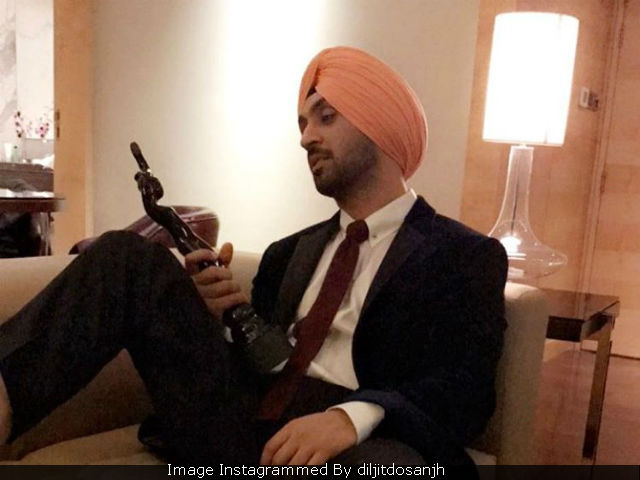 Who would have thought that a Sardar guy with a turban would get the role as the main lead with A-lister actors of Bollywood? But this man got a role in Udta Punjab and later got many awards including the black lady for the same performance.
Madame Tussauds
Another Greatest of all times moment was when he had his wax statue at the Madame Tussauds Delhi. His statue is the first wax statue of a personality sporting a turban. Well, as he unveiled his own statue our chest swelled up with happiness.
Coke studio
We all have been a fan of his music and when the man revamped the old classic Ki Banu Duniya Da with maestro Gurdas Maan at MTV coke studio we just couldn't get enough of it. Undoubtedly the song still is on our favorite playlist.
Vogue
After all said and done, he has charmed Bollywood's A-listers with his attitude, acting and talent. After being at the most talked-about Talk show Koffee With Karan, the man also made it to the front page of Vogue magazine. The man shared the front page with Kareena Kapoor, Karan Johar, and Natasha Poonamwalla in June 2019

Punjab 1984
When everyone thought that he is just good in comedy movies, the man gave a stellar performance in Anurag Singh's Punjab 1984. Not only did the movie touched hearts but also won the National award.
Punjabis fell in love with the man all over again but this movie also made him a hero in Bollywood as many makers confirm that it was this movie that brought him into the limelight.

Well, we have just listed a few of his G.O.A.T Moments but there are many more. May it be his sold-out Wembley shows or it might be record-breaking box office numbers the man has been climbing the ladder of success each time.
Wonder why his success and growth are so relatable?
He is truly one of us! He was a boy from Punjab's village who left his studies due to his financial circumstances but today has won the world with his hard work.
More Power to you Diljit.